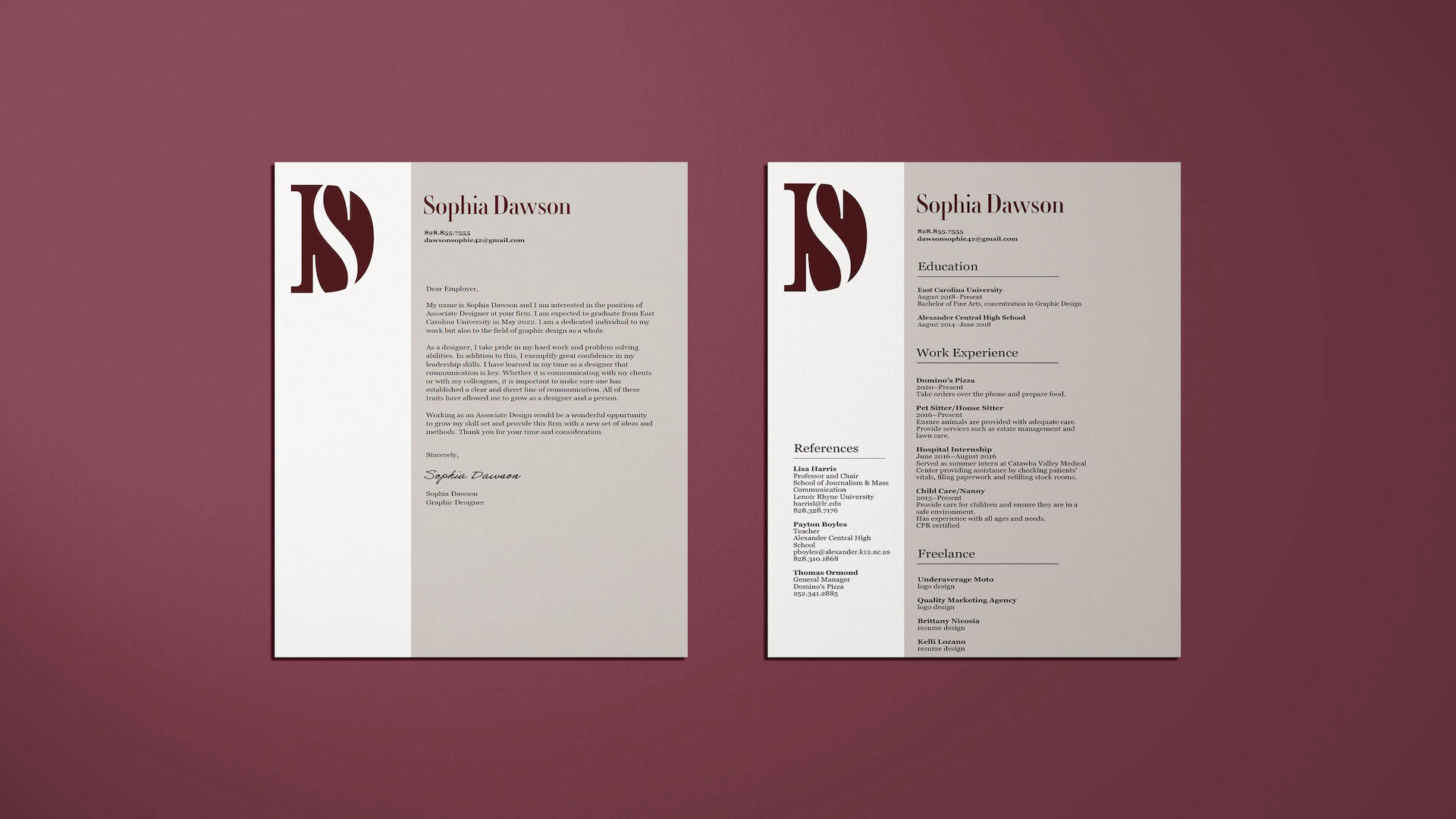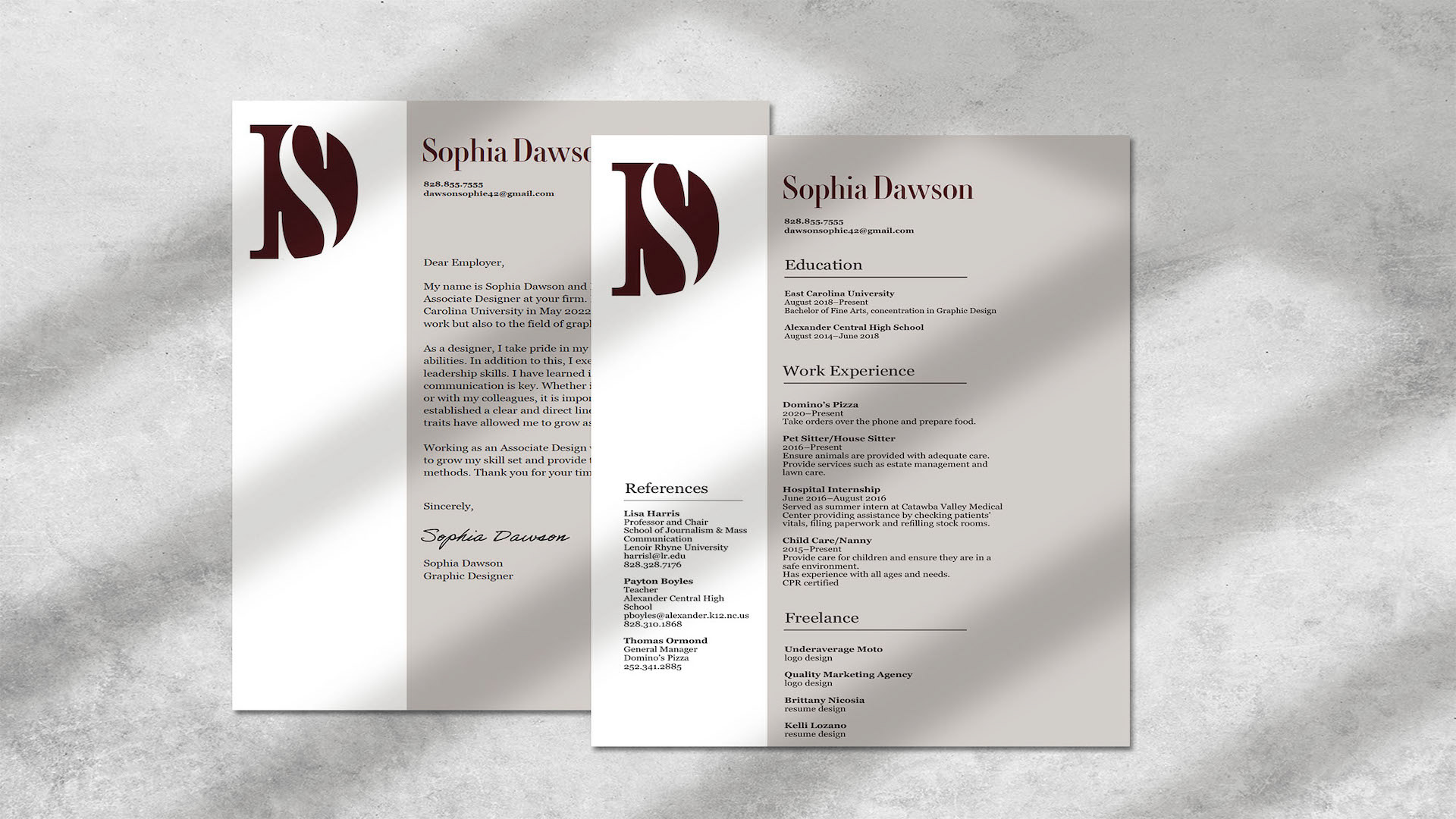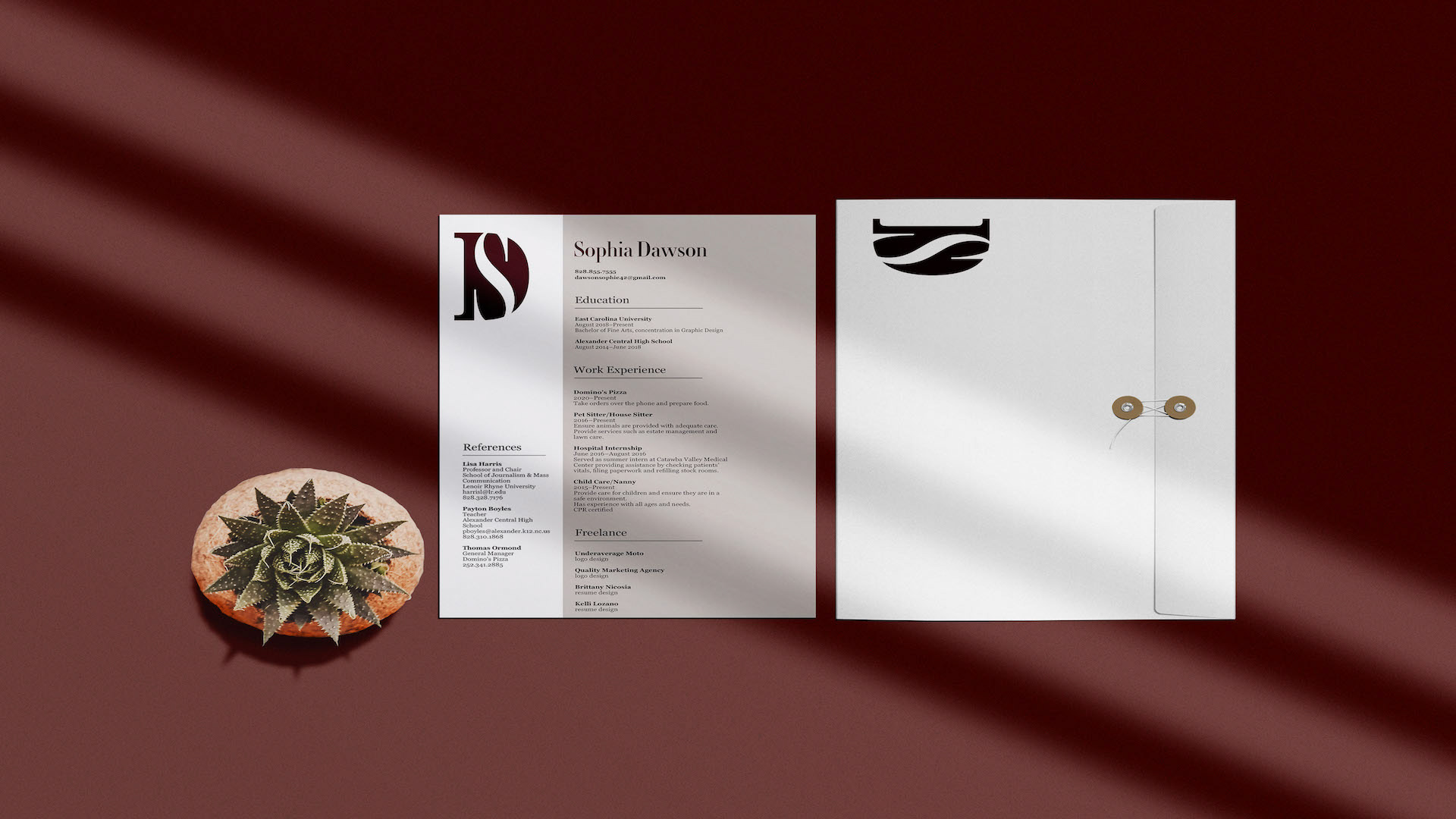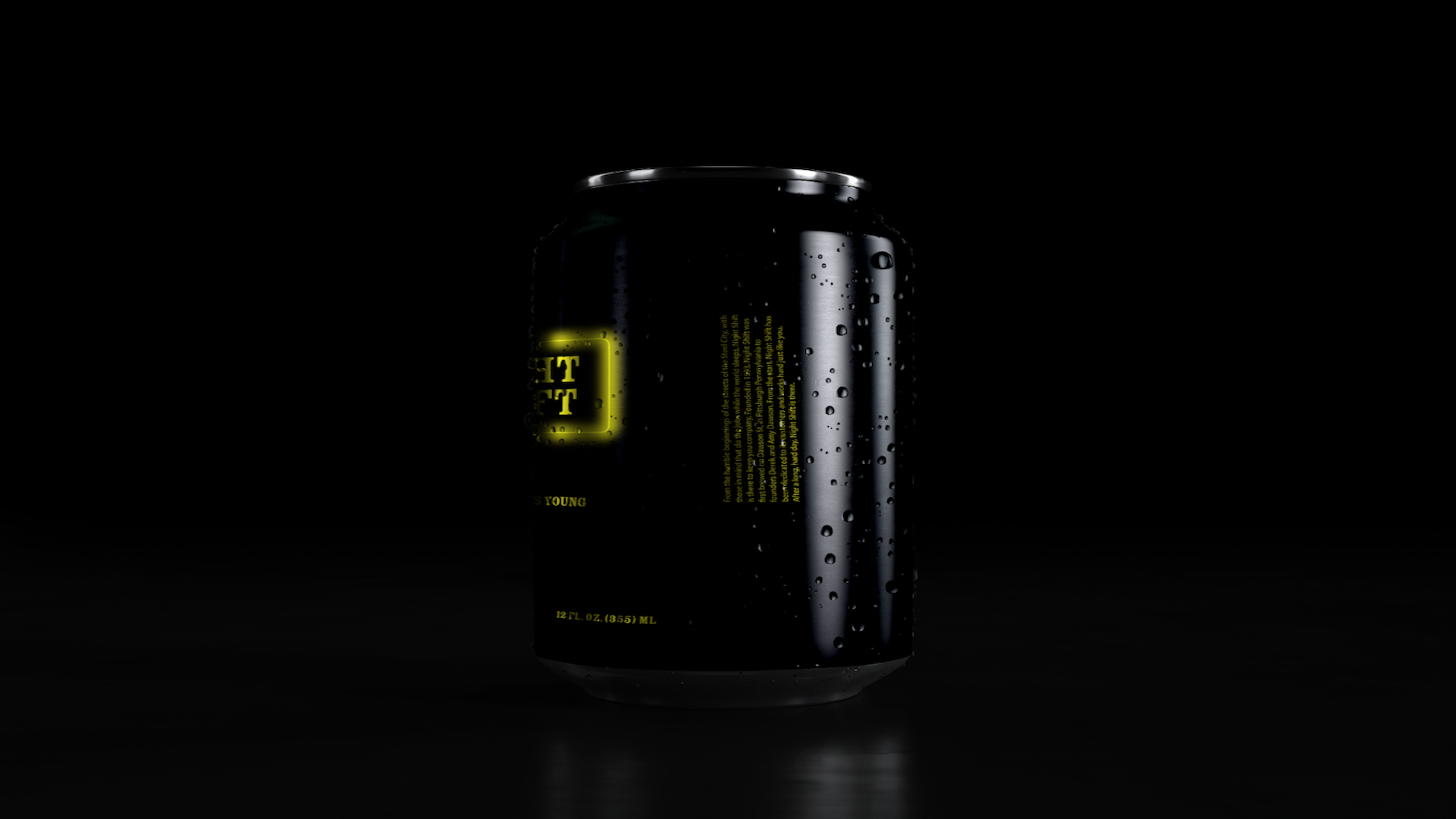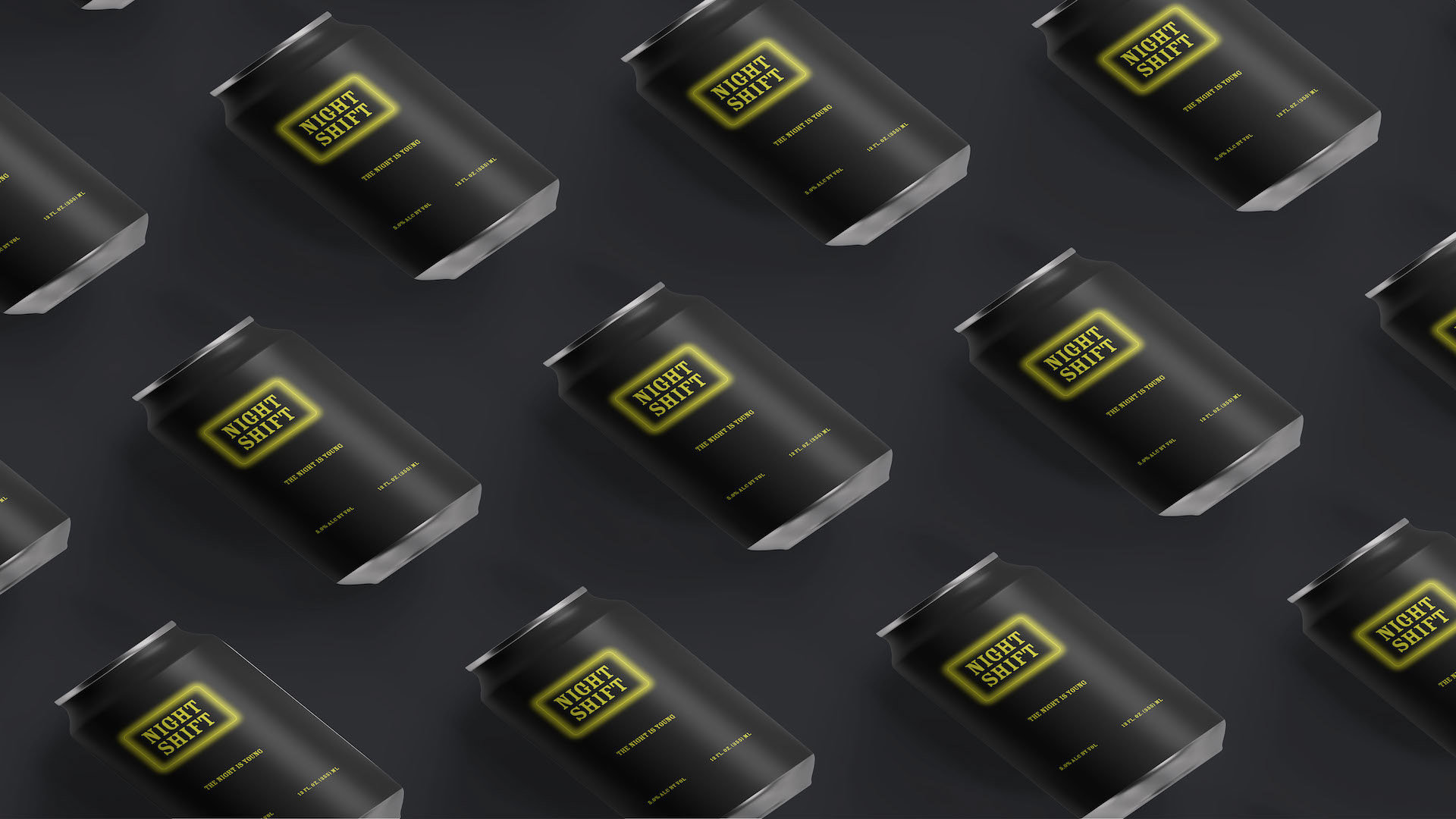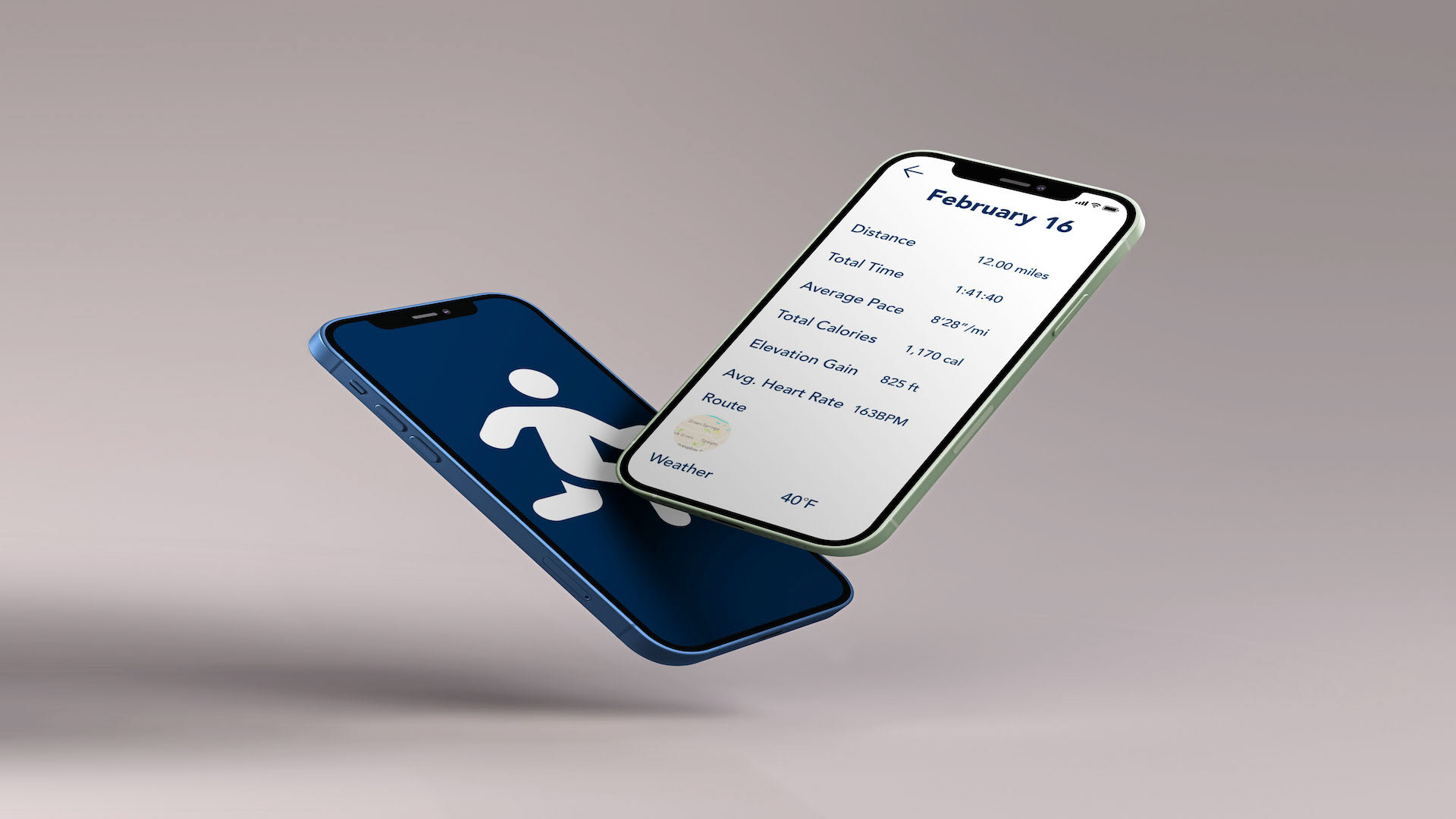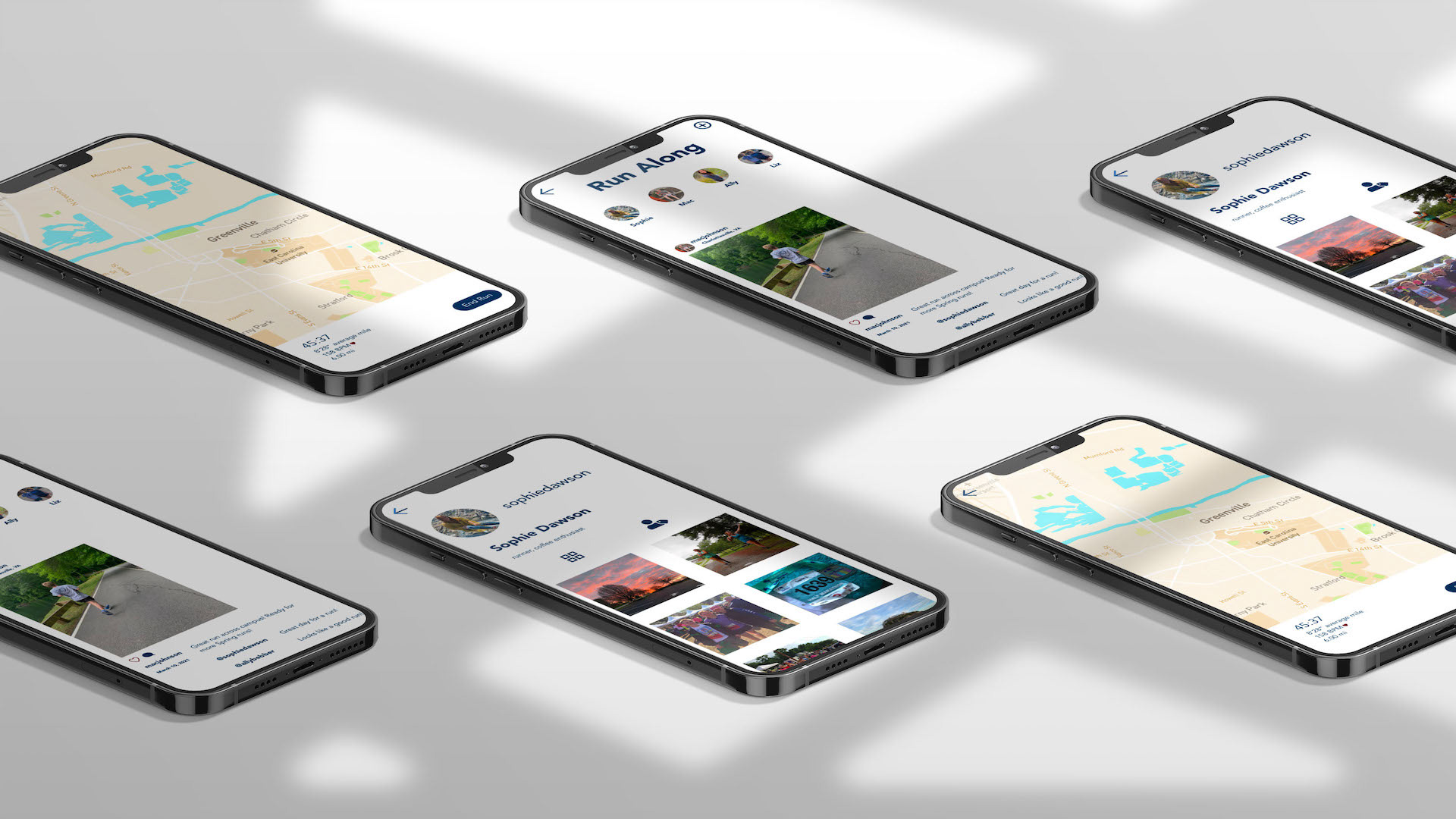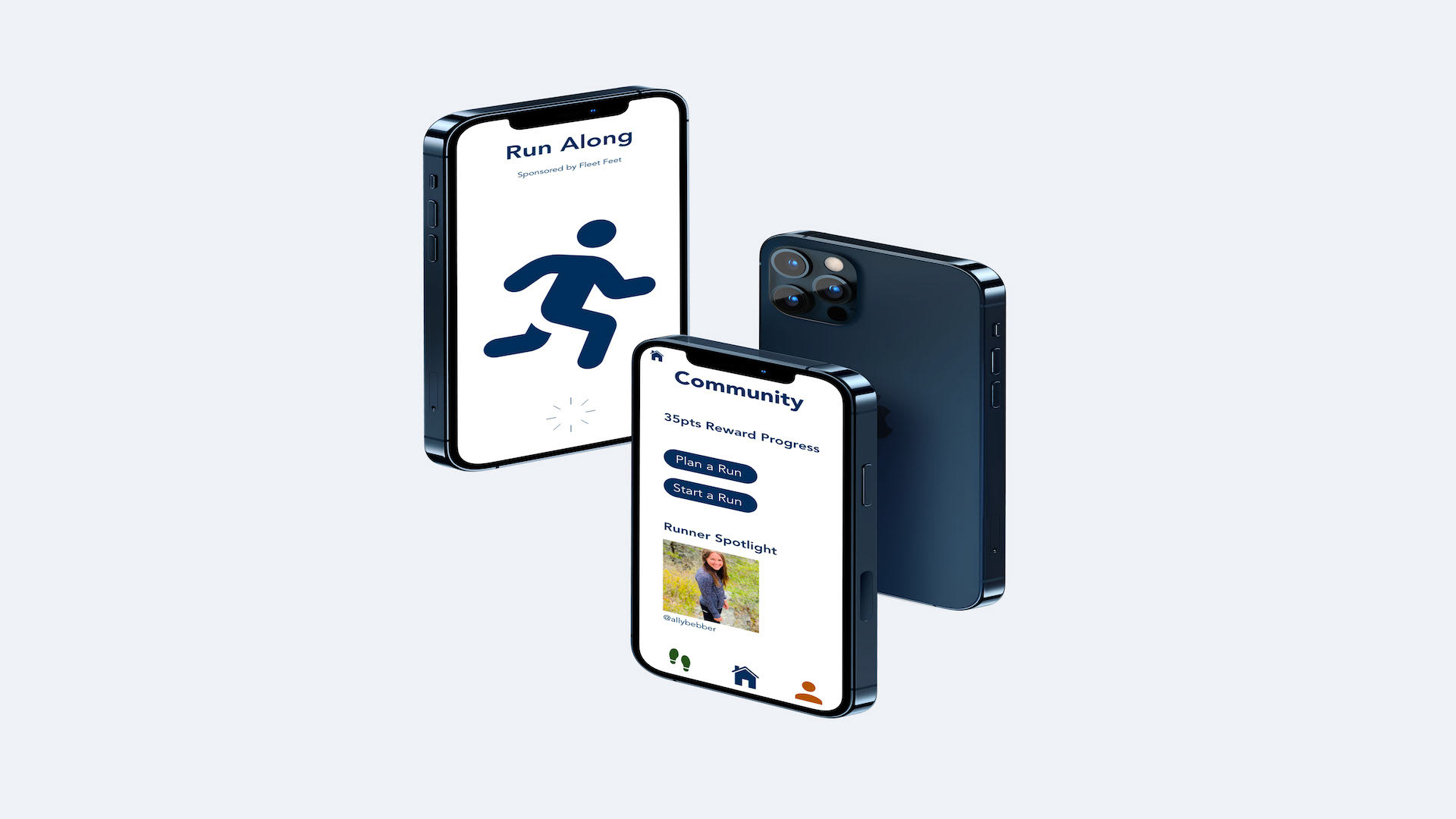 My name is Sophie Dawson and I am a graphic design student at East Carolina University. To me, design is about communication. I believe that the key to good design is universal communication. The visual elements have the power to overcome any language barriers that might exist. It is not something you think about, but rather something you understand and recognize across various platforms. Though I believe in self-expression, my goal as a designer is ultimately to create work that reflects the expression and vision of my client. 
My work often reflects a minimalistic style of design that heavily relies on the use of typography and photography. I tend to use color palettes that have been muted in tone in order to create an inviting space. When I begin working on a new project, I start with a mood board that reflects the vision of the anticipated outcome. This step allows me to look back as I progress through the creative process. My designs pass through several stages before a final outcome is reached, this allows me to assess what is and is not working in a design. Despite the fact that my design work has elements that show up in each design, I believe in adaptability and exploring new ideas. Design and creativity should never be limited as there is no wrong answer, but better solutions. 
I find myself inspired by designers that have influenced people, ideologies, and movements through the power of design. Whether it was a simple logo that will always be recognized as a slogan for a city or the logo on a can, they created iconic designs that were powerful in their simplicity. They proved that if design is done properly, a good piece will forever be recognized throughout countless generations. 
As a designer, I find it important to create a workspace that is suitable for yourself but your team as well. One thing I have learned in graphic design is the importance of a good team. A team is there to support you and guide the work being done into the best possible form of work. A team will critique and share ideas. As somebody who has always worked well on their own, it has been important to me to be a part of a team to show that regardless of the situation I can complete the task at hand, regardless of the scenario. 
In my career as a designer, my goal is to take the design principles I have learned in my time at ECU and into my day to day life as a designer. I mainly see myself designing for digital platforms but would like to incorporate various media and methods as I go. It is important to me to be a designer that takes ownership and responsibility in my work. I strive to work in a way that represents sustainable design as it is something that I think all people and creative must keep in mind when they begin a project. 
@sophiedawson.designs
dawsonsophie42@gmail.com
828.855.7555